tentoonstellingen
The Use of Colors. Nan Groot Antink and Fransje Killaars
Cabinet exhibition in the Centre for Artists' Publications, Museum Weserburg, Bremen, Germany
09.07.2022 - 22.01.2023
The different use of color is the theme of the two Dutch artists Nan Groot Antink and Fransje Killaars. In the works of Nan Groot Antink (*1954), colors appear in their purest form, while Fransje Killaars (*1959) uses textiles as carrier of color.
Nan Groot Antink works with natural colors, which she produces herself from plants and other natural materials. The material aspects of plant dyes and the way they are applied are determining elements – for her paintings, watercolors, installations and prints as well as her artist's book produced in 2021.
Nan Groot Antink (1954, Boxtel, The Netherlands): July, 2021; Tulip tree, Mahogany bush, Asters, Rhododendron, Apple tree, Pear tree, White willow, Hops, Lady's mantle. Mixed media on paper, part of her new artist's book (2022).
The basis of Fransje Killaars' works is paint on colored, hand-woven fabric panels. In her artists' books, objects and installations, she uses textiles as the raw material to draw the viewer into her world.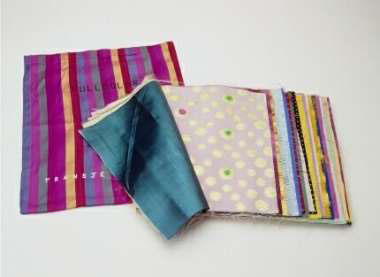 Fransje Killaars (1959, Maastricht, The Netherlands) : "Fransje Killaars, Full Colour". Publisher: Fransje Killaars; Size: 42.6 x 34.5x 4.5 cm, numbered and signed (22/70), 1997, Artist's Book.
Curated by José Brokken-Zijp and Anne Thurmann-Jajes. The works shown are from the Brokken Zijp Foundation of Art and from the private collection of Nan Groot Antink.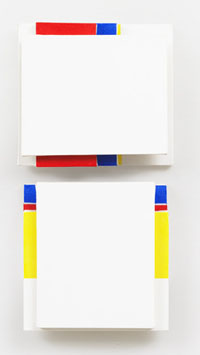 Jan van Duijnhoven. Licht in de Hedendaagse Kunst
BFA Gallery, Liempde (3 augustus 2019 – 22 september 2019).
(klik hier om de flyer te openen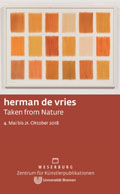 herman de vries. Taken from Nature: Artists Books, Editions, and Works on Paper. Works from the Collection of the Brokken Zijp Foundation of Art
Zentrum für Künstlerpublikationen in der Weserburg-Museum für moderne Kunst, Bremen (4 mei - 21 oktober 2018).
(klik hier om de uitnodiging te openen)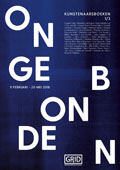 Ongebonden. Kunstenaarsboeken 1/3
GRID Grafisch Museum Groningen (van 11 februari tot 20 mei, 2018). Deelnemende kunstenaars Sophie Calle, Henriëtte van Egten, Hans Eijkelboom, Ger van Elk, Robert Filliou en vele anderen.
(klik hier om de poster/uitnodiging te openen)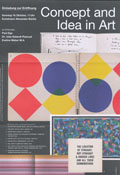 Concept and Idea in Art. Werke aus der Sammlung Brokken Zijp Foundation of Art
Kunstraum Alexander Bürkle, Freiburg (16 oktober 2016 – 15 januari 2017).
Met werken von Tauba Auerbach, Robert Barry, Daniel Buren, Daniel Göttin, Katharina Hinsberg, Sol LeWitt, François Morellet, David Reed, Gerhard Richter, Dieter Roth, Richard Tuttle, Peter Tollens, Markus Weggenmann, Christopher Wool en Beate Zoderer. Bij de tentoonstelling is een publikatie verschenen (klik hier om de flyer te openen (Engels)).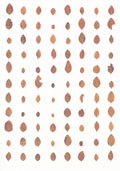 herman de vries 1960-1995. Kunstenaarsboeken, collages, gemengde technieken en video
Van 20 september 2015 tot 10 januari 2016, Museum Van Bommel van Dam, Venlo. Hans en José Brokken-Zijp treden op als gastconservatoren. Zij zijn ook de auteurs van de publicaties die bij de tentoonstelling verschijnt. Deze publicatie, herman de vries - die Wirklichkeit im Bild. Künstlerbücher 1960-1985 zal op 1 november gepresenteerd worden (klik hier voor het programma).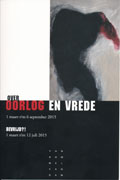 Over Oorlog en Vrede en Bevrijd?!
Van 1 maart t/m 6 september 2015 (Oorlog en Vrede) en van 1 maart t/m 12 juli 2015 (Bevrijd?!), Museum Van Bommel van Dam, Venlo.
In de tentoonstelling is het schilderij 'Dag der overwinning' van Ger Lataster als bruikleen van de Stichting opgenomen.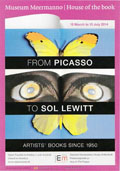 Van Picasso tot Sol LeWitt. Kunstenaarsboeken vanaf 1950
Van 15 maart t/m 13 juli 2014 in Museum Meermanno | Huis van het Boek, Den Haag.
Bij de tentoonstelling verscheen een rijk geïllustreerde catalogus/magazine. Deze catalogus is ook in Engelse vertaling en online beschikbaar.